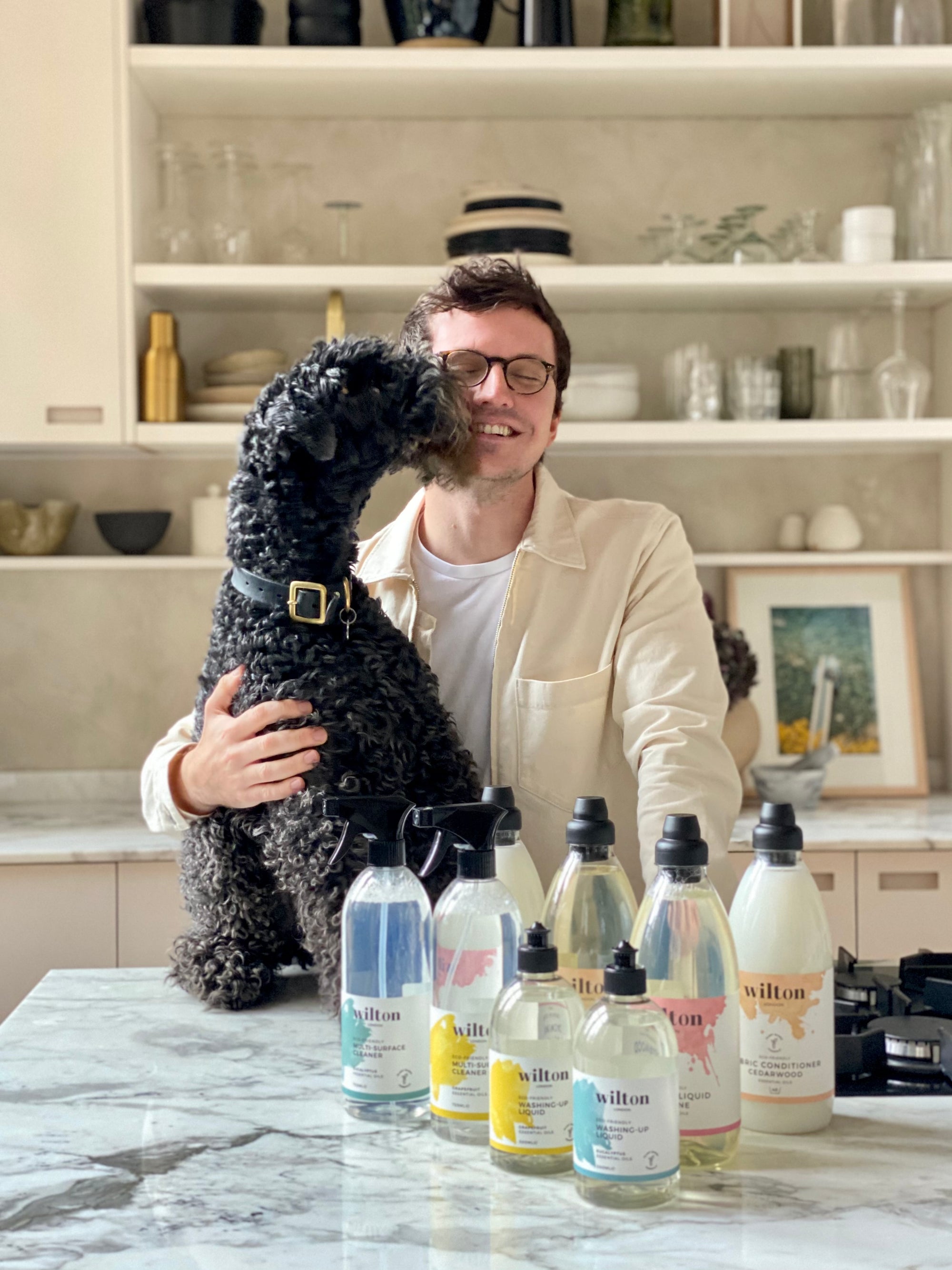 The Science of Scent
0 comments
When we talk about interior design, it's all about having a blend of aesthetics, functionality, and atmosphere. Well, we have a secret weapon to elevate your home with scent scaping.
Scent has an amazing effect on how we feel; so, it's a quick and easy way to boost your mood and well-being when spending time in your space. Specifically, scent from essential oils is seen to affect emotion whether it be calming, uplifting, or energising.
Wilton founder Sam Whigham has broken down his top 6 favourite scents to help you create the perfect vibe in your home - perfectly paired to each room and the feels you're looking for.
Cedarwood: Grounding and calming


Cedarwood is our signature scent, and best seller for good reason. It's warm, woody, and reassuring. Cedarwood oil is often used as a base note in fragrances so it has real lasting power.
Where to use in your home: Bedroom, office space.
Cedarwood is known to help focus and create a calming and grounding feeling. It's relaxing effect means it's great for both relaxation spaces, and spaces where you need to concentrate.
Eucalyptus: Clarity and focus
Eucalyptus is a great all-rounder; it provides clarity and is great to refresh your mind and body whilst being a really uplifting scent.
Where to use in your home: Bathroom, living room.
I love adding eucalyptus in the spaces I use to unwind as it helps to re-set and refresh. It's perfect for the bathroom to add a uplifting and calming element to my daily routine. 
Patchouli: Soothe and balance


Patchouli is a complex scent with a lot of depth. It's great for reducing feelings of stress and can help with physical relaxation.
Where to use in your home: Bedroom, living room.
Patchouli is amazing for the moments where you might need some extra relaxation and reflection.
Jasmine: Confidence and romance
Jasmine is an vibrant and sophisticated scent which easily adds a luxurious feel to your space. It's known to boost happiness and confidence.
Where to use in your home: Bedroom.
Add some romance to the bedroom by using Jasmine on your sheets and throws. Apparently, it can inspire closeness, if you know what I mean?
Citrus: Energise and uplift
Citrus scents like orange, petitgrain, grapefruit and bergamot are known to energise, increase alertness and help create a sort of natural high.
Where to use in your home: Kitchen.
Using citrus scents in the morning, or during a mid-day slump is an amazing way to get a mood boosting injection of energy. Forget the coffee or any afternoon tiredness, these scents will give you the lift you need. 
Lavender: Calm and soothe
Lavender is a delicate, sweet yet woody scent and is most popular for providing tranquillity and relaxation.
Where to use in your house: Bedroom.
Promote rest and sleep quality by using lavender essential oils in your bedroom, perfect for calming down after a long day.
Using scent, the Wilton way
Bringing a range of mood boosting scents into your home is super easy and can quickly become a part of your daily routine. Here's some tips to infuse scents in your home:
Laundry Fragrance: An amazing way to introduce scents; whether it's fabric softeners, or scented laundry detergents, they make sure that your linen and home smells amazing.
Home cleaning: you might not realise, but you can add amazing scent to your space, even when doing a daily clean. Grapefruit washing-up liquid is super invigorating, and Eucalyptus surface cleaner is refreshing… it's even been known to help a hangover, apparently.
Scented Candles: A dual offering of fragrance and ambient lighting makes them a favourite.
Essential Oil Diffusers: Great for a continuous waft of fragrance and means you can blend your own personalised scent.
Room Sprays: For instant aroma gratification.
0 comments