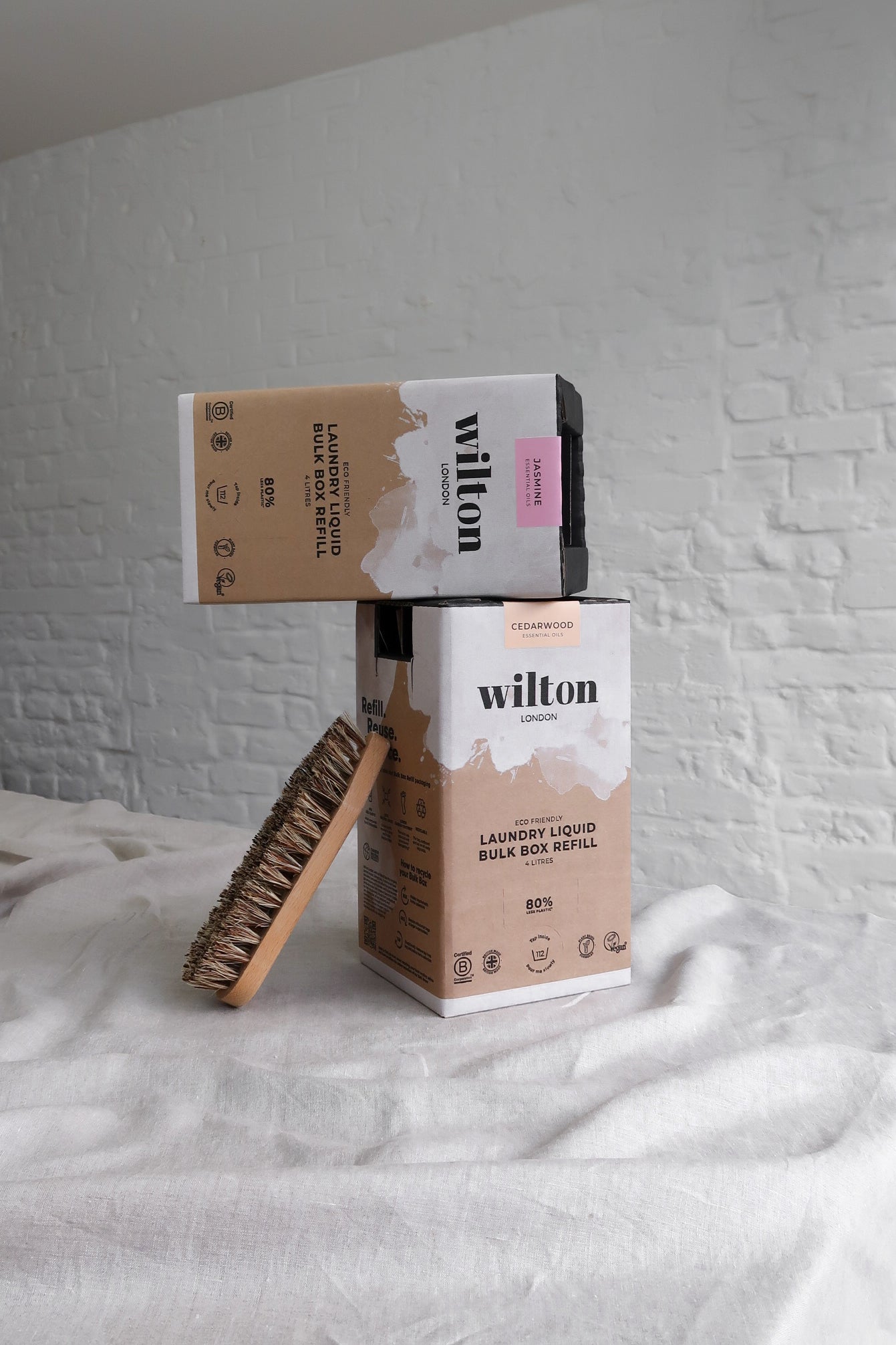 Why we love our Bulk Box Laundry Refills
0 comments
Wiltoners have been requesting laundry refill boxes since we launched our liquid laundry range. But we want to do things properly, which is why we've taken the time to painstakingly designed ours differently. There's loads of reasons to love the Bulk Boxes, but here's our favourites;


The Bag
Most bulk box bags (like boxed wine bags) are made up of layers of different film materials, making them difficult to recycle. So, we've used a clever new recyclable mono-material for the bag inside. The (recycling) cherry on top is our clever tap. Just like the bag it's made from one type of material making the packaging 100% recyclable which is something we're especially proud of.
The Box
The super space efficient box looks great on your shelf, and tucks perfectly into your cleaning cupboard, but there's more. Over 50% less trucks are needed to transport our Bulk Boxes, which dramatically reduces their carbon footprint.
Check out why else we love our Bulk Boxes, plus how to use and recycle your Bulk Box Refills here.
0 comments