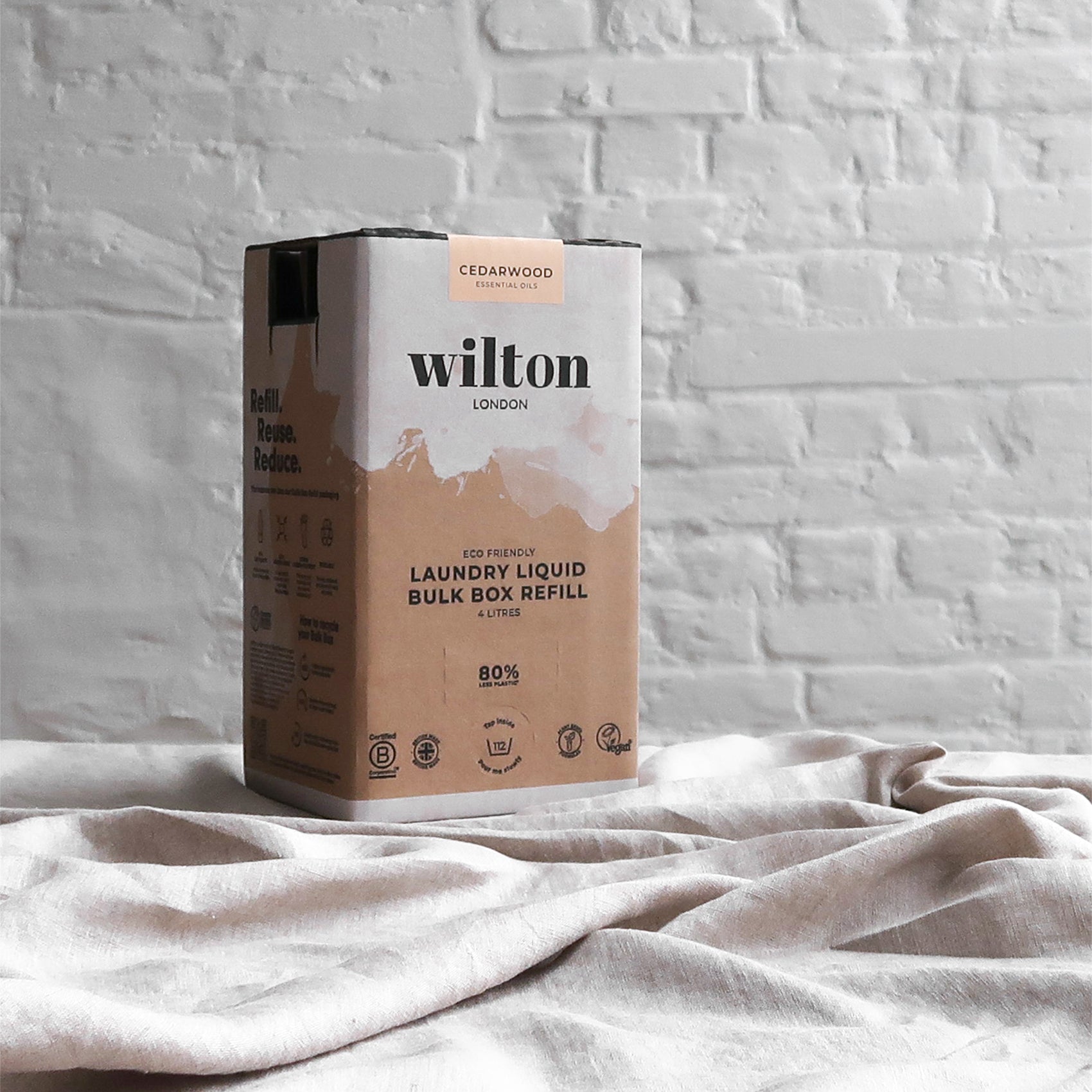 Our 4 litre Bulk Box Laundry Refills have landed
0 comments
It's the moment that Wiltoners have been waiting for, we're bulking up.
You can now refill your worktop-worthy empties with our botanical laundry liquids and fabric conditioners. One Bulk Box can refill 4 Wilton laundry bottles.   
We've taken lots of time and paid attention to the details to do our Bulk Boxes differently. With 100% recyclable packaging, 80% less plastic compared to 4 of our standard 1L bottles and 50% less trucks needed to transport them because they're super space efficient.
0 comments