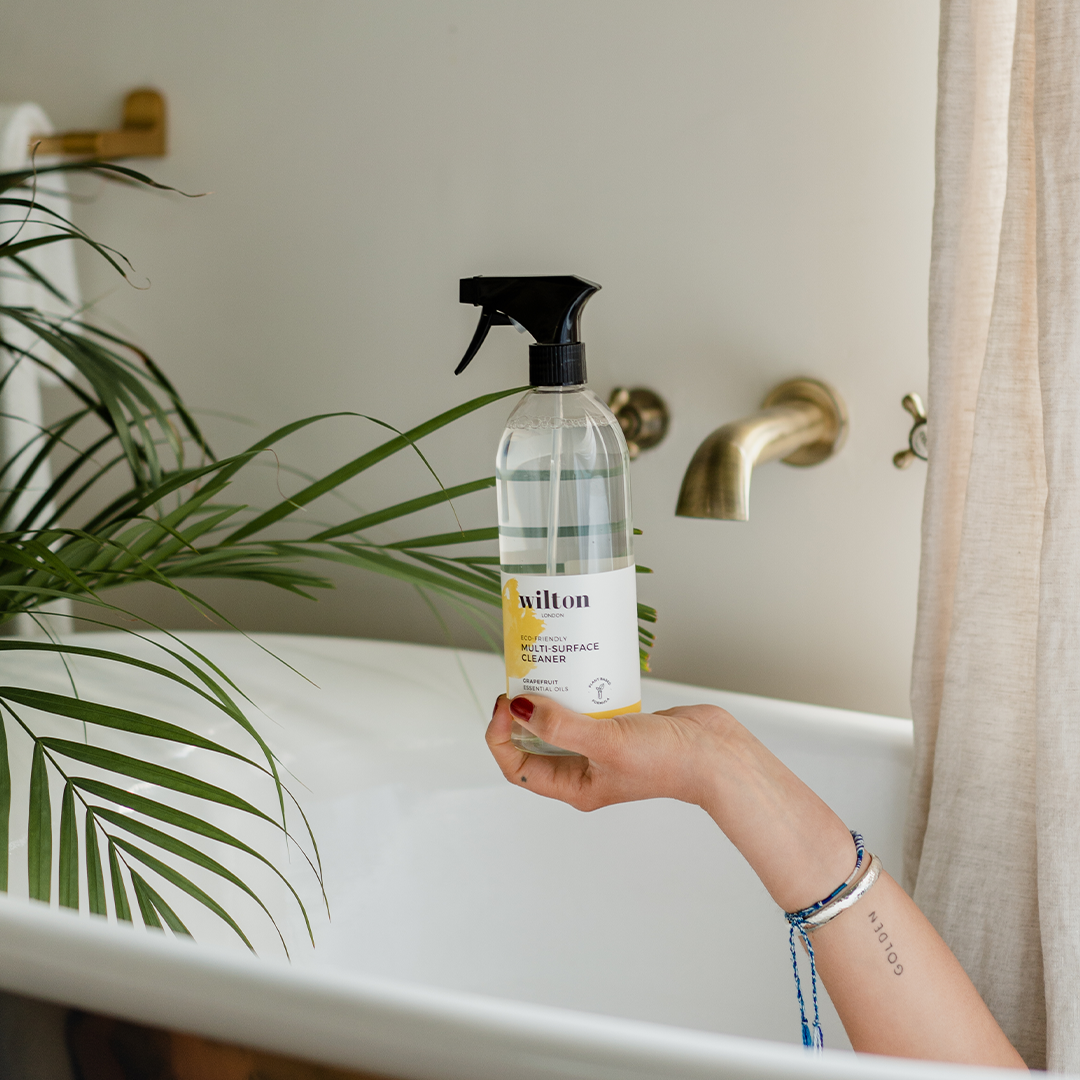 Find your Christmas calm
0 comments
Christmas time is something most of us look forward to, but as your days get booked up with dinner parties and the in-laws coming to stay, it can become a little bit stressful.
Reframing some of your usual daily activities can be a great way of creating unexpected moments of calm. When the house is busy, and you have lots of social plans, those moments can help to keep you centred in amongst the chaos.
Here's how to find your moments of calm this Christmas
Enjoy the little moments
If you're rushed off your feet it's important to find some pockets of calm. We love treating ourselves to a festive bunch of flowers around this season and spending some time making an arrangement. Arranging flowers uses multiple senses so it's a great escape, feeling the different textures, looking at the bright colours, and of course smelling the lovely scents is all encompassing. Our limited edition Scent+Remedy bouquet is the perfect option, it includes lots of Wilton botanicals with calming properties.
Christmas seems to double the amount of chores that need doing. Our Wiltoners know that we believe in making chores less of a chore and finding peace in the quite moments of tidying can be really calming. Take your time sprucing up your bedroom with fresh sheets and a scented candle. There's no better feeling than ticking things off your to do list so you can snuggle up on the sofa with a film.
A little organisation goes a long way
A practical way of finding keeping calm through the holidays is to write to-do lists. Treat yourself to a new note pad and get organised, write your notes in categories, by time blocking, or keep it simple with a couple of non-negotiables you need to get done that day. Breaking larger tasks also can help get through them, instead of writing 'tidy bedroom', try 'change bedding, hoover floor etc'.
Remember, everything doesn't fall on you. If you have someone special, friends or kids, don't be afraid to delegate to lift pressure off. You can even share your to do lists with them and see how much they can get done, get our festive cleaning playlist on and time will fly by.
Make time for you
Carving out some time for you in amongst the chaos is important. Around the busy Christmas period, this usually means saying no to a few invitations without feeling guilty or worrying about missing events, we all need a moment to recharge.
Don't waste that precious time you've now got, this is you time. So, do something that relaxes you, like taking yourself out in the fresh air, or having a relaxing bath.
Use essential oils
The scent of essential oils can have powerful moody-boosting effects, as scent is so heavily linked with memory and emotion. Here's a few ways to utilise essential oils to find your Christmas calm 
Hanging eucalyptus in the shower releases the plants natural oils for a calming start to your day. We've made a how-to reel showing how you can do this here.
We include cedarwood essential oils in our Wilton Laundry Liquid, using this gives a cosy festive feel to freshly washed bedding, there really is no better feeling and calmer fresh laundry scent.
Drop essential oils into your warm bath, or into hot steamy water to scent the room. Remember, use 5-15 drops of your chosen oil mixed with a tbsp of carrier oil
We hope everyone enjoys the festive season and finds a great balance of calm in the chaos. Recharge, reset and have a very merry Christmas.
 – Sam the Wilton Team x
0 comments